"While not overly hot, green chiles have a distinct peppery flavor, reminiscent of pimentos, Druker says. This friendly, homey café uses local ingredients and serves a creamy version of the signature New Mexico dish, delivering just the right kick."
Marjorie Druker, co-author of the best-selling The New England Soup Factory Cookbook, shared some of her favorite soups and stews with Larry Bielberg of USA TODAY.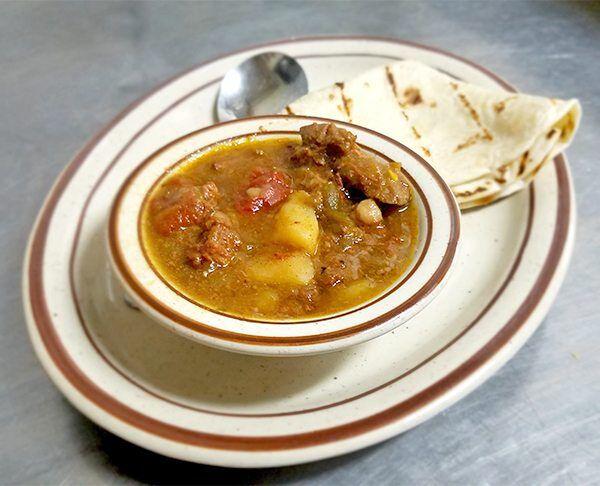 One of her favorites across the nation included Martin's Capitol Café's own Green Chile Stew. This is just one of a few accolades that Martin's has accrued over the years. Others include Best Green Chile Cheeseburger in Roswell, 2013 and 2013/ 2014 Award of Excellence for "Best Mexican/ New Mexican Restaurant in Southeast New Mexico".
Enchiladas, also being a New Mexican staple, means that Martin's does not disappoint either. They offer 4 varieties with or without an egg and is probably one of the only restaurants intown to offer blue corn tortillas as an alternative to your standard yellow corn tortillas. There isn't much of a difference in taste, however, blue corn does contain more protein per serving and has the potential to be healthier overall.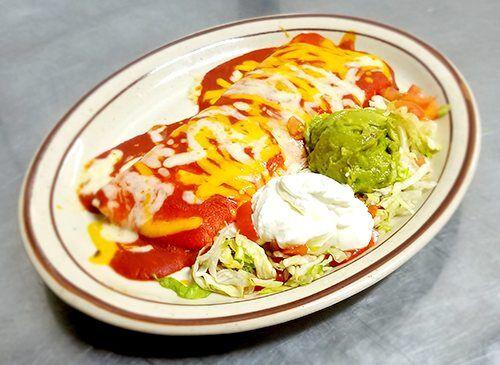 If something simpler is what you're after, Martin's also has the no-frills essentials. Burritos, tacos, chimichangas, tostadas, nachos, fajitas, quesadillas and posole. One of the more popular dishes at Martin's is the smothered burrito – 2 flour tortillas stuffed with either beef or chicken, bean, cheese and smothered with red or green chile sauce. They are also served in half portions as well if you'd just like "a taste".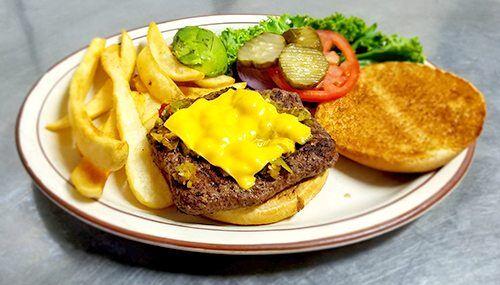 American fare includes chicken strips, patty melts, BLT's, salads and chicken fried steak which also comes in a "Mexican" version that is smothered in the chile of your choice. The Green Chile Cheesburger is the real star though. What starts out as a 1/2 lb. charbroiled beef patty is quickly transformed when green chile and cheese is added. More so if bacon and/ or guacamole is piled on.
Don't forget that Martin's Capitol Café opens up for breakfast at 6 AM for the early birds and usually stops serving breakfast at around 10:30 AM. Breakfast includes house specialties, omelets, breakfast quesadillas, breakfast sandwiches, breakfast plates, pancakes, french toast, biscuits & gravy and breakfast burritos.
Martin's Capitol Café is proudly owned and operated by the Torrez family and has been an institution in Roswell for 28 years. Because it's a family business, Martin's Capitol Café can ensure that the restaurant is providing its patrons with the highest quality New Mexican food possible.
Mon. to Sat., 6 AM – 8:30 PM