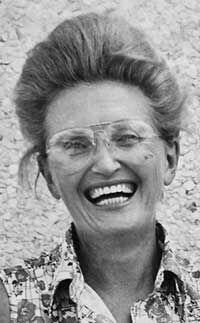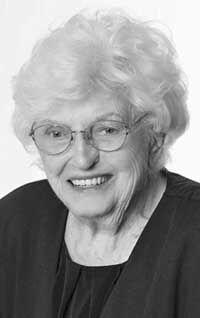 After a life fully lived, on Memorial Day 2020 Marion Elaine Senteno went to join the Lord with family at her side. In 1923, Marion was born to Anna and Olaf Carlson in a Minnesota Iron Range town. The fifth of six sisters, her family moved to Grand Rapids where she led her high school band as a Drum Major with WW2 already begun. Inspired by family, she enlisted in the Women's Army Corps (WAC) in June 1944 after D-Day. During her Army service, after the war ended, she traveled all over Europe, dedicated cemeteries honoring fallen warriors, graduated cum laude from Millsaps College, and rose to the rank of Captain, serving as Chief of Industrial Security at the Army Chemical Center near Fort Meade. Leaving the Army in 1957 to start a family with immeasurable spirit and determination, undaunted, she raised two children as a working single mother. She was recognized as the eldest female WW2 veteran in Texas through the "I Am Not Invisible" campaign and traveled on an Honor Flight to Washington DC last year.
She married the love of her life, Ricardo Senteno, loving father to her children and devoted husband who brought her to Roswell in 1975. Their marriage was filled with love, passion and adventure for 46 years until his death in 2017. Singing in the choir at Assumption Catholic Church in Roswell NM was a joy with both her and her husband reading and praying together daily. In recent years, her crossword skills helped her guess words before the clue was even read. Long ago, her skills inspired her to make a personally handwritten dictionary of obscure crossword clues. This also made her a formidable foe in Scrabble, another favorite, where she was seldom at a loss for high-scoring words. Golf was indeed her passion. It's fair to say, as some golf pros have, that you wanted her in your foursome because she was a True Golfer who loved the game, loved the competition, loved the friendships, and understood the meaning (and yes, the rules) of the game. Winning club championships in Roswell and in competitions with the Sun Country Amateur Golf Association, Senior Olympic Games, and Women's Amateur Public Links events, through the game she helped people. Her biggest lifetime win has been inspiring her children and grandchildren to live lives of service in healthcare, fitness, beauty, teaching, and our military, and most importantly helped them all to remember how to play. Nicknamed "Stonewall" in basketball, she could be an immovable object or an insurmountable force, but she was always the rock for her family.
Marion is preceded in death by her parents, her husband, and four sisters. She is survived by her son, Edmund and daughter-in-law, Rosalie of Ocean Springs MS; her daughter, Mary and son-in-law, Carl of Cedar Park TX; as well as 6 grandchildren, 10 great-grandchildren, and a sister, Nancee of Edina MN.
A memorial mass will be held at 11:00 AM, Saturday, June 6, 2020 at Assumption Catholic Church. Inurnment will follow at Assumption Catholic Church columbarium.
Arrangements are under the personal care of LaGrone Funeral Chapel. Online condolences may be made at www.lagronefuneralchapels.com
To plant a tree

in memory of Marion Senteno

as a living tribute, please visit Tribute Store.